What is a dental crown?
Dental crowns are best described as caps that are placed on top of teeth. Crowns are used to protect, cover and restore the shape of your teeth when fillings don't solve the problem. This allows you to regain the normal function of that tooth. Dental crowns can be made out of metals, porcelain, resin and ceramics.
Why would I need a dental crown?
Over time, your teeth can get damaged, chipped, or need some restorative work. This can happen for a variety of reasons, like tooth decay, injuries or just wear and tear with use over time. Your teeth can lose their shape or size as a result of this damage. Dental crowns are tooth-shaped "caps" that can be placed over your existing tooth. Think of it like a snug hat for your tooth. The crown when prepared and cemented into place, covers the visible portion of the tooth, restoring the tooth's shape, size, strength, and appearance.
You may need a dental crown for several reasons, including:
Protecting a weak tooth (possibly from decay) from breaking or to keep the weak tooth together if parts of it are cracked.
Restoring a broken tooth or a severely worn-down tooth.
Covering and supporting a tooth with a large filling and not much natural tooth remaining.
Holding a dental bridge in place.
Covering misshapen or severely discoloured teeth.
Covering a tooth that has been treated with a root canal.
What are dental crowns made of?
Permanent crowns can be made out of many different materials.
These materials can include:
Metal: There are several metals that can be used in dental crowns, including gold, palladium, nickel and chromium. Metal crowns rarely chip or break, last the longest in terms of wear down and only require a small amount of your tooth to be removed, but they are not always aesthetically as pleasing as tooth-coloured crowns.
Porcelain-fused-to-metal: This type of dental crown can be matched to the colour of your natural teeth that's sit next to the crown. They have a more natural tooth colour and appearance. However, sometimes the metal under the crown's porcelain cap shows through as a dark line. Other cons include the chance of the crown's porcelain portion chipping or breaking off and the crown wearing down the teeth opposite it within the mouth. This wear on the other teeth specifically affects the teeth that come into contact with the crown on the top and bottom of your mouth when it is closed. Porcelain-fused-to-metal dental crowns can be a good choice for front or back teeth.
All-ceramic or all-porcelain: These types of dental crowns provide the best natural colour match compared to any other crown type. They are also a good choice if you have metal allergies. However, they are not as strong as porcelain-fused-to-metal crowns. They can also wear down the teeth opposite them in the mouth a little more than metal or resin crowns. All-ceramic crowns are a good choice for front teeth.
Your dentist will best advise you on which of the various options are the most suitable and stable option for your dental clinical needs.
How is my tooth prepared for a dental crown?
You will typically have two visits to the dentists to prepare for a dental crown. In some cases, you may have a dental crown made on the same day in the practice, these are known as Cerec Same Day Crowns.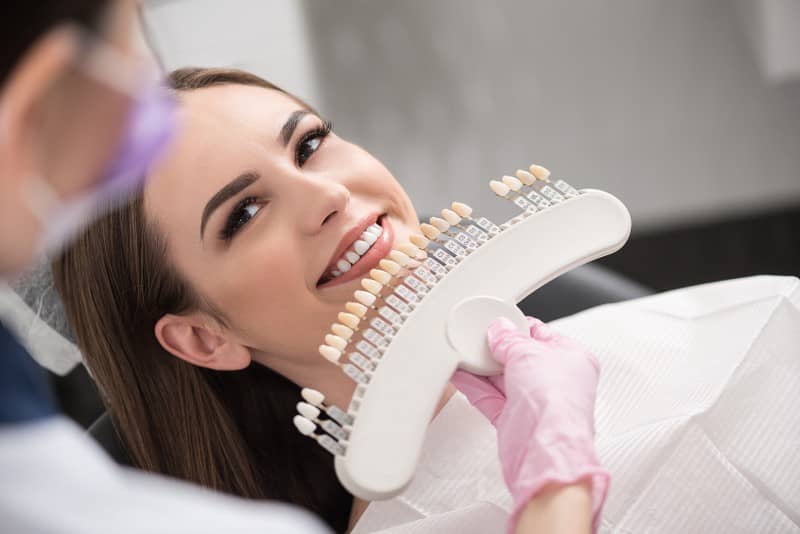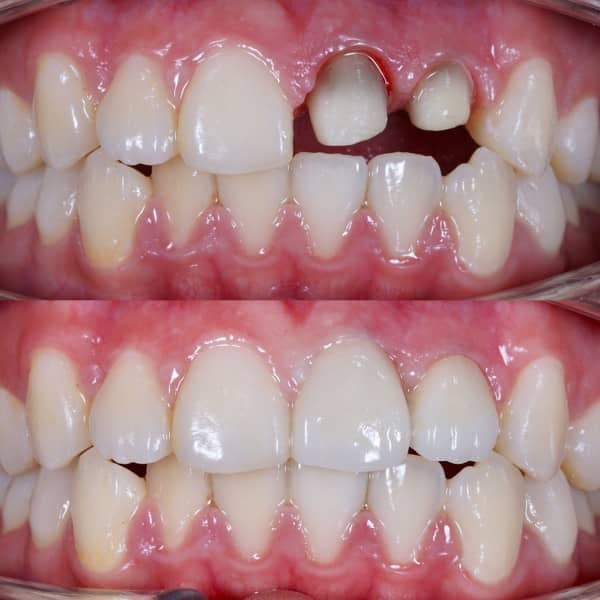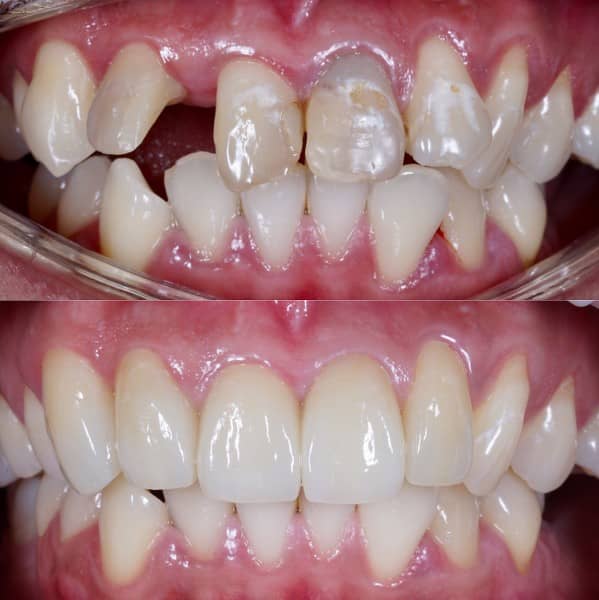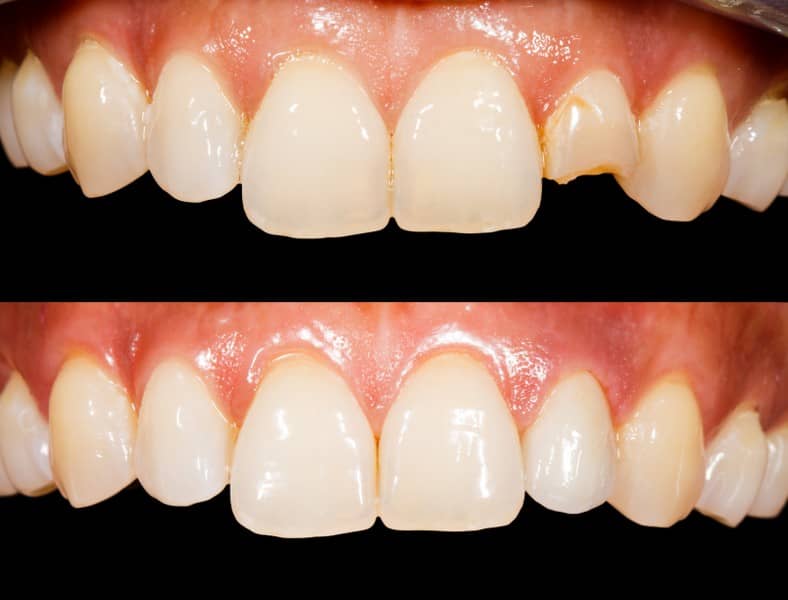 The first visit
During the first visit, the tooth that is going to receive the crown is examined and prepared.
X-rays are taken of the tooth and the bone around it.
Your dentist might have to do a root canal treatment before your dental crown procedure if there is any:
Tooth decay.
Risk of infection.
Injury to the tooth's pulp.
This is to give the best outcome to preserving the tooth and crown.
Pulp is the soft tissue inside your teeth that contains blood vessels, nerves, and connective tissue.
The tooth that is receiving the crown will be filed down across the top and sides. This will make space for the crown itself. The amount of tooth that gets filed away depends on the type of crown you have. All-metal dental crowns are thinner and do not need as much of the tooth removed as all-porcelain or porcelain-fused-to-metal crowns. If too much of your tooth is missing — due to damage or decay — a filling material can be used to "build up" enough tooth structure for the crown to cover.
After reshaping the tooth, a paste or putty is used to make a copy (also called an impression) of the tooth that is receiving the crown. Impressions of the teeth above and below the dental crown will also be made. This is done to make sure that the crown will not affect your bite (how your teeth bite together).
The impressions are then sent to a professional dental laboratory. The laboratory will make the crown according to the dentist prescription. The crown is usually returned to us within two to three weeks.
Completing your first visit if it is required, your dentist will make a temporary crown to cover and protect the prepared tooth while you are waiting on the permanent crown, these are not in any way suitable long term as they are temporary. These are not always particularly aesthetically pleasing, as they are merely a protection to the prepared tooth underneath.
The second visit
At the second visit, the permanent crown is checked and placed and on your tooth. First, the temporary crown is removed and the fit and colour of the permanent crown is checked.
Same-day dental crowns
With the advances in dentistry, patients not wanting to wait 2-3 weeks or those who are conscious of having temporaries on their teeth can consider the benefits of Cerec Same Day Crowns.
For more information regarding this treatment
Back to Crowns