Root canal treatment can relieve tooth pain caused by an inflamed or infected nerve.
What is root canal treatment?
Root canal treatment relieves sensitivity and tooth pain where the root nerve or dental pulp has become inflamed or infected.
A root infection can be caused by deep tooth decay, tooth damage as well as a dislodged filling or crown.
If the infection is not treated, the tooth can darken in colour with an increased risk of developing an abscess. A root canal procedure is an effective treatment to remove the infection and save your tooth.
What happens during a root canal treatment?
X-rays and dental imagery are frequently used to establish the extent of the infection inside the tooth.
Your dentist will use a local anaesthetic to numb the area around the tooth. Infected tissue is then removed from inside the tooth and the root canal is thoroughly cleaned and disinfected.
Your dentist will complete the treatment by filling or rebuilding the tooth to prevent further damage. A dental crown may be required to strengthen the tooth if it has been damaged or weakened by the infection.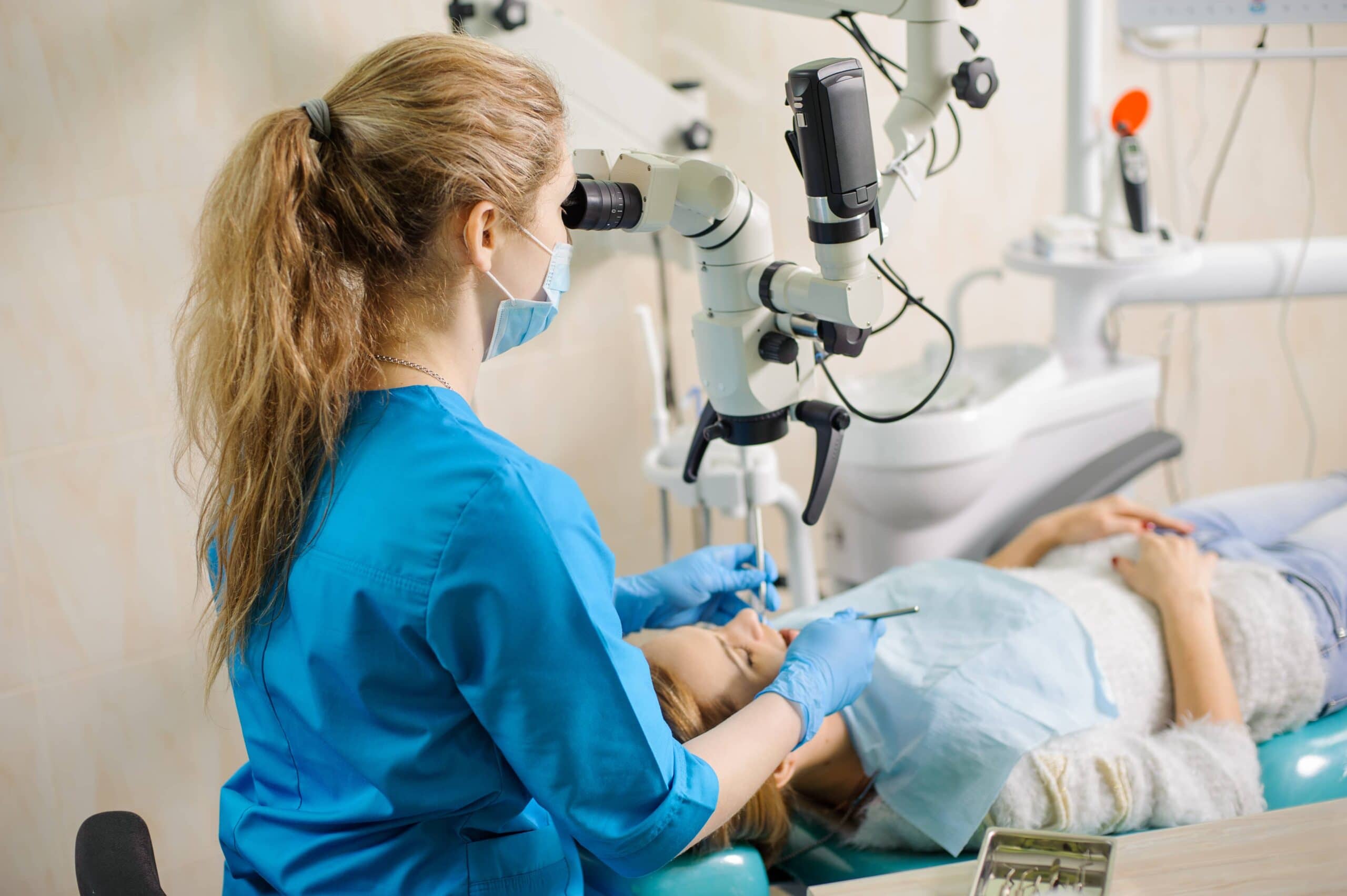 For more information regarding this treatment
Back to General Dentistry