If you have ever broken or cracked a tooth, then you may have been in need of a crown to restore and maintain the use of that vital tooth.
The numerous appointments and the time it takes to make this for you would have been not only both inconvenient, with time out of your busy schedule, but also very messy with the gooey multiple messy impressions that are needed.
With a CEREC crown we can complete your new crown in one simple visit, with no fuss and no mess. We understand how busy you are, this is why we work hard to provide excellent superior dental crowns, as conveniently as possible, by investing in and using the very latest technology that CEREC technology has given us.
What is CEREC?
CEREC is an advanced high-tech dental device that we have in our practice that allows our patients to go from their diagnosis to literally walking out of Westwood Dental with their new crown in place, all in the same day. (Actually, it only takes a couple of hours from start to finish!)
CEREC uses the CAD/CAM or "Computer Aided Design" and "Computer Aided Manufacturing" technology to create your beautiful and natural CEREC crown in just one visit. This cutting-edge digital mapping technology allows us to chart the inside of your mouth as a scan takes a computer image of your tooth, it is very detailed, and accurate.
Your new CEREC crown is milled out of a solid ceramic block perfectly matching the shade of your natural teeth, when all the final aesthetics are completed, your crown is then bonded to your tooth in the same conventional way as other crowns. It's really that simple!
Watch the videos below to see for yourself just how amazing CEREC technology really is.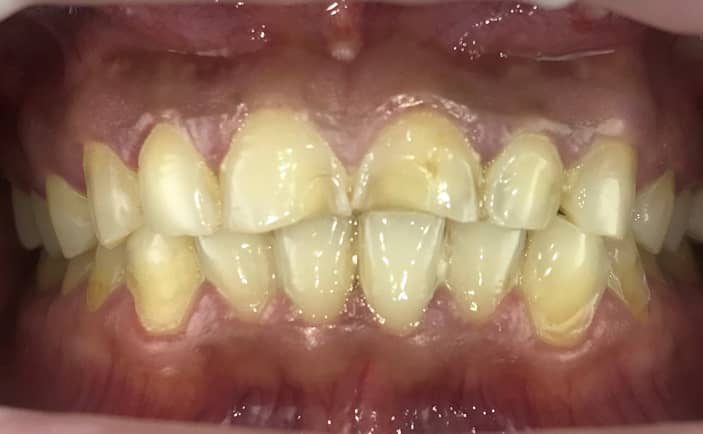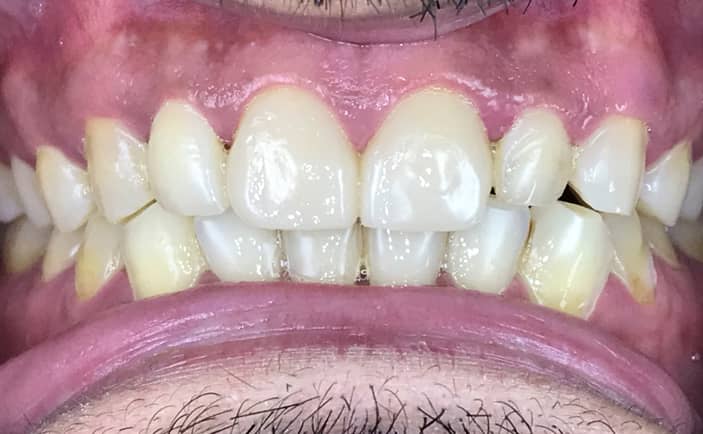 Before
After
For more information regarding this treatment
Back to Crowns