A dental bridge can be an effective solution to replace one or more missing teeth.
What is a bridge?
A dental bridge is a prosthetic tooth that permanently fills the space left by the loss of a tooth. A bridge can be a long-lasting and effective solution to replace missing teeth and restore your smile.
A conventional bridge is supported by teeth on either side of the missing tooth. The supporting teeth need to be healthy and strong enough to maintain the bridge, generally with two crowns. Your bridge is custom made to match the appearance of your existing teeth.
A modern adhesive bridge requires less preparation to the teeth on either side of the space left by a missing tooth. Modern dental adhesives hold the bridge firmly in place.
Replacing missing teeth is important to avoid oral health issues and additional dental complications. Teeth on either side of the gap can tilt or move into the empty space.
What is a dental bridge treatment?
During your initial consultation, your dentist will first assess your teeth and mouth to establish if a bridge is right for you. A bridge treatment is generally completed over two appointments.
For a conventional bridge, your dentist will first prepare the adjacent teeth that will support the bridge. Dental impressions of your teeth are then taken which the lab will use to make your bridge.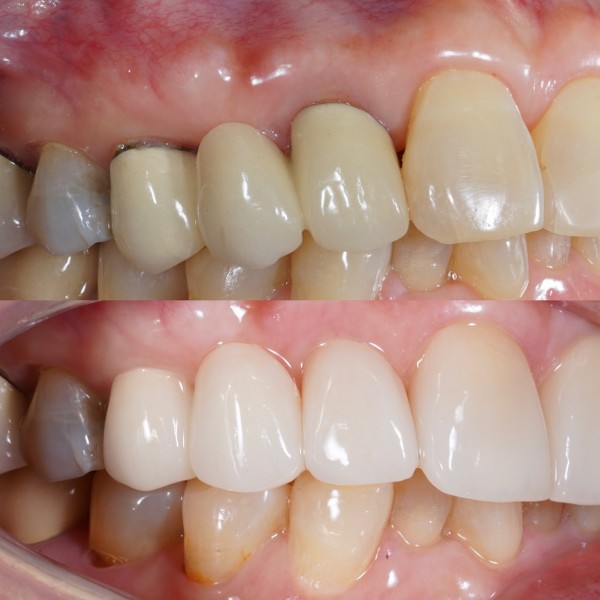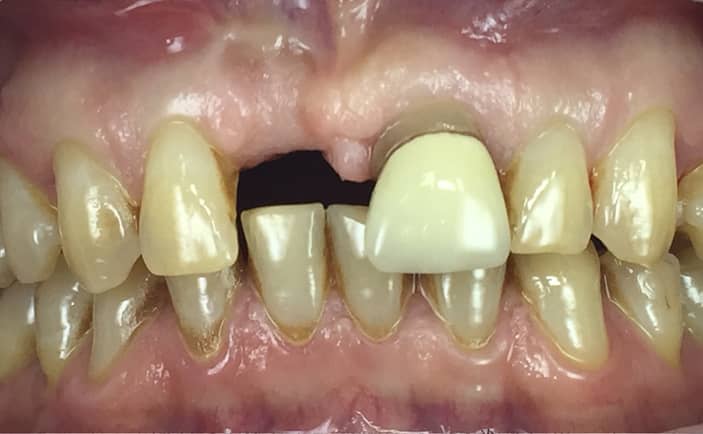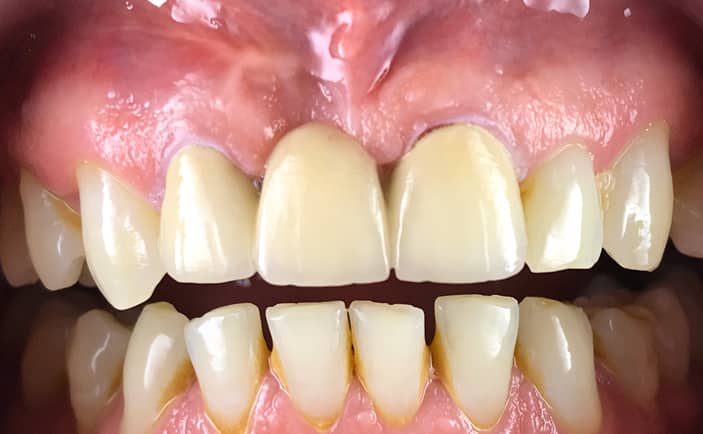 Before
After
Temporary crowns may be fitted while the bridge is being made. Porcelain is a common material for dental bridges, having a similar visual aspect to natural teeth.
On your second appointment, your dentist will check the fit and then fix your dental bridge permanently in place. You will find eating is easier and more comfortable. You will also enjoy better oral hygiene and a full, confident smile.
For more information regarding this treatment
Back to General Dentistry