A Brighter, Whiter Smile Is a Great Way to Look Your Best Every Day.
What is teeth-whitening?
Teeth-whitening is a cosmetic dental treatment that can enhance your smile by removing discolouration and lightening the shade of your own natural teeth. Coffee, red wine, smoking and oral hygiene issues can discolour teeth that also naturally darken with age.
Your dentist will advise you on teeth-whitening options and help you decide on the treatment that is right for you.
In-House instant whitening – an in-practice whitening treatment with safe and effective results.
Home whitening – custom-made dental trays containing a whitening product are worn over your teeth for a few hours a day or sometimes overnight.
How long do the effects of teeth-whitening last?
The intensity and duration of teeth-whitening will depend on the natural colour of your own teeth.
The duration is also dependant on your consumption of tea, coffee, coloured food and tobacco.
Teeth-whitening should only be prescribed and be carried out by your dentist. You must be over 18 and be dentally fit prior to receiving whitening treatment.
Boutique® Whitening
Boutique® Whitening is a premium, home teeth-whitening treatment.
What is Boutique® Whitening?
When you are looking for a premium home whitening treatment, Boutique® Whitening is a convenient way to whiter teeth and a brighter smile.
How does Boutique® Whitening work?
After your initial consultation, your dentist will take an impression of your teeth which will be used to create made-to-measure dental whitening trays.
The high-quality whitening gel is applied to the inside of your ultra-thin dental trays. These are then placed over your teeth for a few hours a day or sometimes overnight. The gel works on the surface of your teeth to give the lightening effect.
A Boutique® Whitening treatment can last for 2 to 4 weeks depending on the desired brightness. You can expect a convenient and effective treatment to improve the colour of your teeth and enhance your smile. Whitening does not change the colour of crowns, veneers and fillings.
Boutique® Whitening can only safely be prescribed and controlled by your dentist.
Phillips™ Zoom WhiteSpeed
The whitening treatment that can lighten your teeth by up to eight shades in one appointment.
What is Phillips™ Zoom WhiteSpeed?
Phillips™ Zoom WhiteSpeed is a popular, practice-based teeth-whitening treatment. Light-accelerated technology speeds up the whitening process that has been clinically proven to whiten teeth up to eight shades in one sitting.
What happens during the treatment?
During a Phillips™ Zoom WhiteSpeed treatment, your dentist will start by measuring your current tooth colour shade. We will help you select the lightness of the colour that you would like your teeth to be.
An advanced whitening gel is then applied to the tooth surface. An ultra high-tech LED lamp is then directed towards your teeth. The powerful light accelerates the whitening process.
In around an hour when the desired shade is reached, your dentist will apply a post-whitening tooth treatment to protect the tooth enamel.
The Phillips™ Zoom White-Speed treatment conveniently includes custom-made dental trays for a home-based teeth-whitening top-up.
Before
After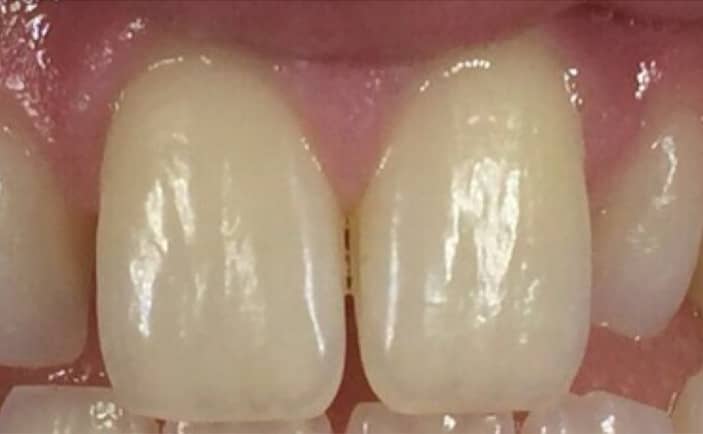 Before
After
For more information regarding this treatment
Back to Cosmetic Dentistry