Cosmetic bonding is a great way to enhance your smile in one appointment.
What is cosmetic bonding?
A cosmetic bonding treatment is a fast and reliable procedure to improve the appearance of stained, uneven, chipped or discoloured front teeth.
Cosmetic bonding treatment requires little preparation and usually does not require an anaesthetic.
High-tech dental composite resin is applied to the tooth surface to be treated. When the tooth-coloured resin hardens under a special dental light, the tooth can be remodelled to improve the shape and appearance of your teeth.
When the surface is polished to match the surrounding teeth, the result is a bright, natural-looking smile.
How long do the effects last?
With care, the visible effects of cosmetic bonding can last several years. If damaged, the resin surface can be repaired or replaced, but you should avoid chewing hard food such as nuts or ice.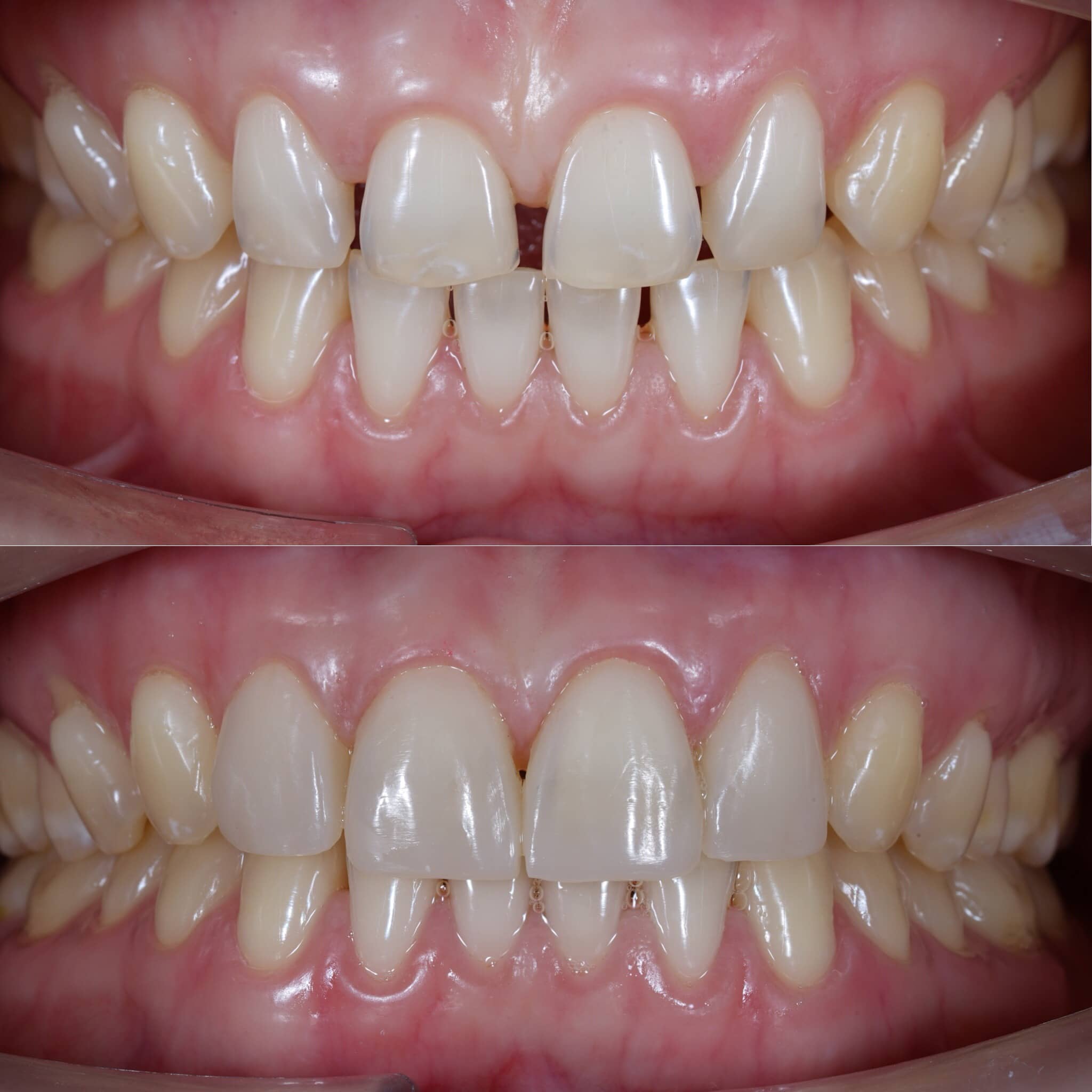 For more information regarding this treatment
Back to Cosmetic Dentistry